If you have ever met me, you'll know that when all the kids are dragging their parents to take them to watch the new animated film, I'll be there fighting them for the best seat. This is because animated movies are quite simply the best thing ever. Especially Laika films.
Laika films are films made physically with physical sets and characters that they position and manoeuvre to create fluid movement. Take a second to think about that. Remember wonders such as Wallace & Gromit and Tim Burton movies like The Corpse Bride? Same concept. Laika films are expertly and intelligently made, each film taking about four to five years to produce. Each film carries a young strong protagonist that goes on an adventure of epic scales. The intricate detail of absolutely everything is wonderful and each moment of each film is cleverly crafted and considered with passion, precision and possibly magic.
Not only are the films themselves so beautifully creative, inventive and visually stunning, but the actual stories themselves are incredible and timeless. Keeping in mind that EACH and EVERY movement is done with physical sets and characters where EACH MOVE is not filmed, but PHOTOGRAPHED and then reeled together like the classic times. How f*cking impressive is that?!
C O R A L I N E

Coraline (2009) is probably one of my all time favourite movies. Ever. If you haven't watched it before, you are probably squinting your eyes at me wondering 'Why a grown woman loves a children's movie so much. It's not even Disney.'
But if you have watched it, you are either wondering what kind of weird, dark minded human being I must be to like something so twisted. OR! You're vigorously nodding your head in agreement. If you are, I salute you.
P A R A N O R M A N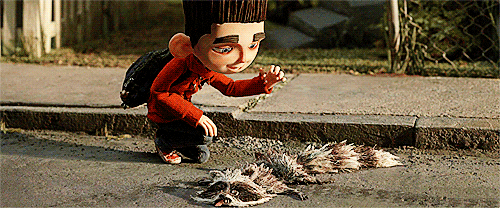 No, not Paranormal Activity. ParaNORMAN (2012). A clever, beautiful adventure about a weird kid that sees more than meets the eye. It also beautifully presents a message about bullying which is so important for little kids, but mostly for adults. If you have not seen this movie, watch it. Or I will punch you in the boob.
B O X T R O L L S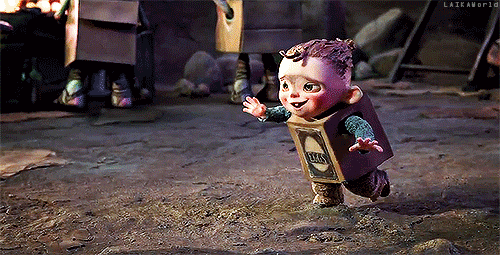 Another masterpiece from Laika is Boxtrolls (2014); a warm hearted, well told story that snagged their third Oscar nomination in a row. Watch it. Do iiiiiit.
K U B O   A N D   T H E   T W O   S T R I N G S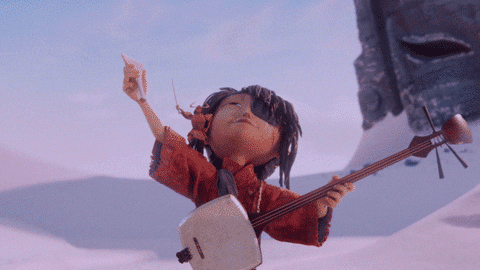 Kubo And The Two Strings (2016) is a magical movie. The animation in this film rocked me to my core. From the sheer size of the actual sets and props i.e the Skull Sword Dude, to the stunning under water scenes. This film was enchanting and full of heart, as all Laika films are.
So why are these films important? Because films like these are special. They're different and there is a certain quality to them that other animations can't come close to. To me personally, it feels like every moment, every set piece, every leaf on every tree was made just for me. So much CARE is put into films like CLAYMATIONS in general and Laika films are truly just magical and beautiful to me.
I hope that when you watch animations like these movies, you will feel the way I do. It becomes a part of your aesthetic.
Tell me which Laika film is your favourite! Or….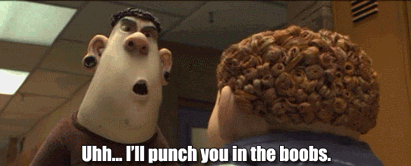 YASS! Now look at this magic. LOOK AT IT! SCROLL!
TELL ME THIS ARTISTRY ISN'T MAGIC?!
-DEE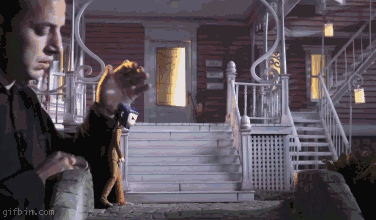 magic.
For more: